Master of Social Work Program
MSU Denver's Master of Social Work (MSW) Program educates social workers to serve the needs of individuals, families, groups, communities and organizations in a multicultural and global society.  MSU Denver's MSW Program is fully accredited by the Council on Social Work Education, the sole accrediting body for social work programs in the United States.
Our program combines academic, research and field experience into a rigorous curriculum that teaches ethical decision making, scientific inquiry, cultural sensitivity, and global awareness as well as clinical assessment and intervention skills, leadership and management skills, and community organizing.
Program Mission
The mission of the MSW program is to educate social work leaders committed to enhancing individual and community well-being and advancing social justice.  The program promotes the values and work of the profession, through teaching, service, research and collaboration.
Goals
Prepare students to uphold social work core values.
Prepare students to be ethical and competent practitioners.
Prepare students to be scientifically-informed and ethical leaders in clinical and community practice.
Prepare students for evidence-based, systems-oriented, culturally-responsive, social justice-oriented practice.
The MSW Program is rooted in the ideas of Integrative Practice:
The strength of social work is in its versatility and roots in social justice. This program will equip students to fulfill a variety of professional roles such as clinician, therapist, leader, organizer, and activist. This Integrative Practice approach to our advanced curriculum prepares students to be leaders that understand how to work effectively across multiple systems. Social workers need a holistic approach and intersectional perspective in working with client and client systems; and understand the reciprocal connections among individuals, the social environment, and policies. Social workers as leaders is a fundamental concept that requires students to engage as agents of change and develop a clinical lens that applies to all levels of practice. Students must be skilled in their use of multi-dimensional assessments and interventions in work with individuals and at the organizational and community level. In Integrative Practice, students may select to further focus their practice in one of the many pathways offered in the program.
Benefits of Earning Your Degree at MSU Denver
At MSU Denver, students get a high level of instruction at an affordable price. Our MSW Program offers:
Multiple course delivery and enrollment options that provide flexibility for our students and increase accessibility no matter their life circumstances.
Small class sizes, which means you get more direct contact with your faculty and advisors.
Classroom and field experiences that prepare you for an intense professional environment
Diverse and experienced professors who are dedicated to helping students learn and succeed.
Hands-on advising focused on helping you reach your educational and professional goals.
A diverse student body comprised of over 30% students of color and over 45% students over the age of 30.
Scholarship and workforce development stipend programs to help students reach their goals.
A unique Office of Social Work Student Services, providing dedicated student support from admission through graduation and beyond.
A dedicated Office of Field Education, working one-on-one with students to secure field placements while maintaining relationships with over 700 agencies throughout the state.
Welcome from the MSW Program Director
"Don't be afraid. Be determined. Be hopeful. Be empowered."
– Michelle Obama
When you choose to be a social worker you are choosing to be a "leader who is never silent about the hard things" (Brené Brown). If you've just newly come upon social work and the realization that this is the profession for you, or, if you already have a BSW and years of experience in the field, welcome. Welcome to an inspiring profession and discipline. Welcome to MSU Denver. And, welcome to our MSW Program.
As a value-based profession housed in a university, we are guided by professional ethics and standards for practice while offering intellectual growth and opportunities for discovery. The MSU Denver MSW Program is dedicated to preparing master social workers for ethical, justice-oriented and empowering clinical intervention, leadership, program management and advocacy while equipping you with an anti-oppressive practice lens to advance the social work field.
Your journey to be an MSW will be an exciting adventure. Social work is a rewarding profession, filled with people committed to making a difference in the lives of others. You'll find your work as a graduate student, like that of a social worker, difficult but always worth it. In the end, if you've done what you can and need to do, you'll have contributed to positive change.
We understand you have choices in graduate programs, and as you make this important decision to expand your education, we think you'll find our program offers a unique opportunity for personal and professional development.  Here are just a few of the reasons to continue your education with us:
The faculty – Our faculty are a diverse group of experts who seek to engage and challenge you as you acquire new knowledge and hone your skills.  The faculty have a breadth of experience in both practice and research in areas such as child welfare, gerontology, behavioral health, counseling, program management, international social work, and the law and are ready to help you navigate the professional principles and knowledge-base needed for justice-oriented, empowering social work practice.
The staff – Our knowledgeable staff are eager to help guide you on your journey.  We have a professional advising team and field office who work closely with you to plan your studies in a way to balance your responsibilities while, at the same time, help ensure you get the skills you want and need for informed, transformative practice in the field.
Student spaces – Our student spaces provide you with the opportunity to become involved in leadership positions within the department and social work profession in addition to facilitated spaces of belonging.
Social Work Student Advisory Council – group of students identified to share feedback and insights on how to continue to strengthen our MSW Program.
Student Association of Social Workers (SASW) – student group dedicated to making a difference in the lives of others in their community while enhancing the student experience of members.
Phi Alpha Honor Society – the Epsilon Lambda chapter of Phi Alpha, the national social work honor society, recognizes the hard work students put in towards academic excellence.
Student Spaces of Belonging – faculty and staff facilitated spaces to provide community and support, including:
The experience – Our fully accredited program has been developed to prepare social workers ready to lead. Our interesting coursework is designed to enhance your knowledge and skills for ethical practice with diverse populations. Our course offerings are flexible (day, night and weekend) and accessible in a variety of formats (face-to-face, hybrid, and online).  And, with 1080 hours of field practicum, you will graduate with the real-world experience employers seek.
The value – Our expert faculty and staff and flexible scheduling options are complemented by high affordability, with the best value for graduate-level social work education in the region.
Thank you for allowing us to accompany you on your journey to becoming a Change Agent. Enjoy your transformative journey and remember we are a community invested in your success, get involved and stay connected!
"The only limit to the height of achievements is the reach of your dreams and your willingness to work hard for them."
– Michelle Obama
Best,
MSW Program Director | Assistant Professor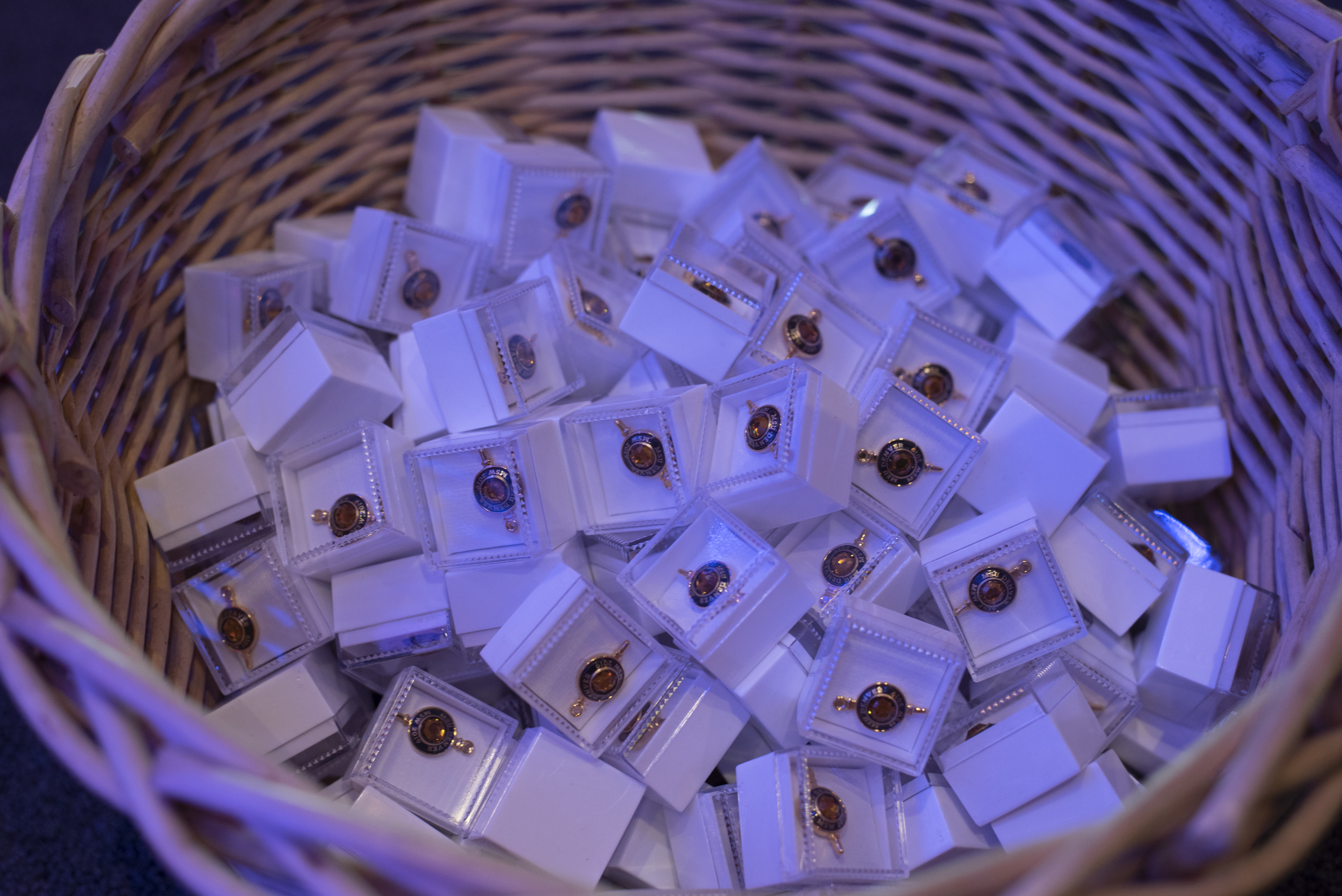 I wanted to complement my job training with fresh, innovative social work approaches. MSU Denver's program provided a convenient downtown location and reignited my passion for promoting change.
MSW student
Career Opportunities for Our Graduates
With starting wages ranging from $35,000 – $60,000, it's a good time to go into social work.  Not only is social work one of the most personally fulfilling professions, it's also a career field primed for growth.  The U.S. Bureau of Labor Statistics notes that employment of social workers is expected to grow by 13 percent from 2019-2029 (much faster than the average U.S. employment growth!).
69% of our graduates found a job within two months of graduation and 87% found a job in less than six months.
98% of graduates felt well-prepared by the program to practice social work.
Our graduates are working in mental health or community mental health, health care, child welfare, school social work, substance abuse, family services, aging, domestic violence or crisis intervention, and corrections/criminal justice.
Our graduates are working as program directors, medical social workers, therapists, school social workers, birth mother case workers, internal medicine social workers, therapeutic additions case workers, forensic social workers and more!
Accreditation
Our MSW Program is fully accredited by the Council on Social Work Education – the sole accrediting body for social work education in the United States. Accreditation assures that professional standards are met in curriculum content and delivery. Accredited programs periodically undergo rigorous review by CSWE in order to ensure compliance with educational standards.
Did you know?
Over 141 MSW Graduates who have taken the ASWB Clinical Exam over the last six years passed at a rate of 81% – that's well above the North American pass rate of 66%!
Alumni at Work
Some agencies that have hired MSU Denver MSW graduates are: the Community College of Denver, CPR Youth Connect, Mesa County School District, Jefferson County Human Services, Longmont Housing Authority, Aurora Mental Health Center, Denver Public Schools, the Guadalupe Project and the Department of Human Services.
Program Assessment
The Department of Social Work at MSU Denver values the assessment process as it leads to instrumental data that informs program improvement on multiple levels. Our assessment methods have improved over the years, and our most recent improvement involves the sharing of assessment data with our stakeholders (students, field instructors, and other community partners). We invite you to view our recent assessment findings.
Contact Us
The Department of Social Work is here to support you on your journey!
Have a question or comment for us? Please fill out the form linked below and a member of our team will reply via email in 2-3 business days.
Contact Form
Office Location:
Central Classroom Building, Suite 201
Welcome Desk Phone:
303-615-0555
Email:
[email protected]
Mailing Address:
Metropolitan State University of Denver
Department of Social Work
PO Box 173362 CB 70
Denver, CO 80217-3362