MSU Denver Campus Wide Events
Campus and Community Events
Virtual and online events from across the University for students, staff, faculty and the Roadrunner community.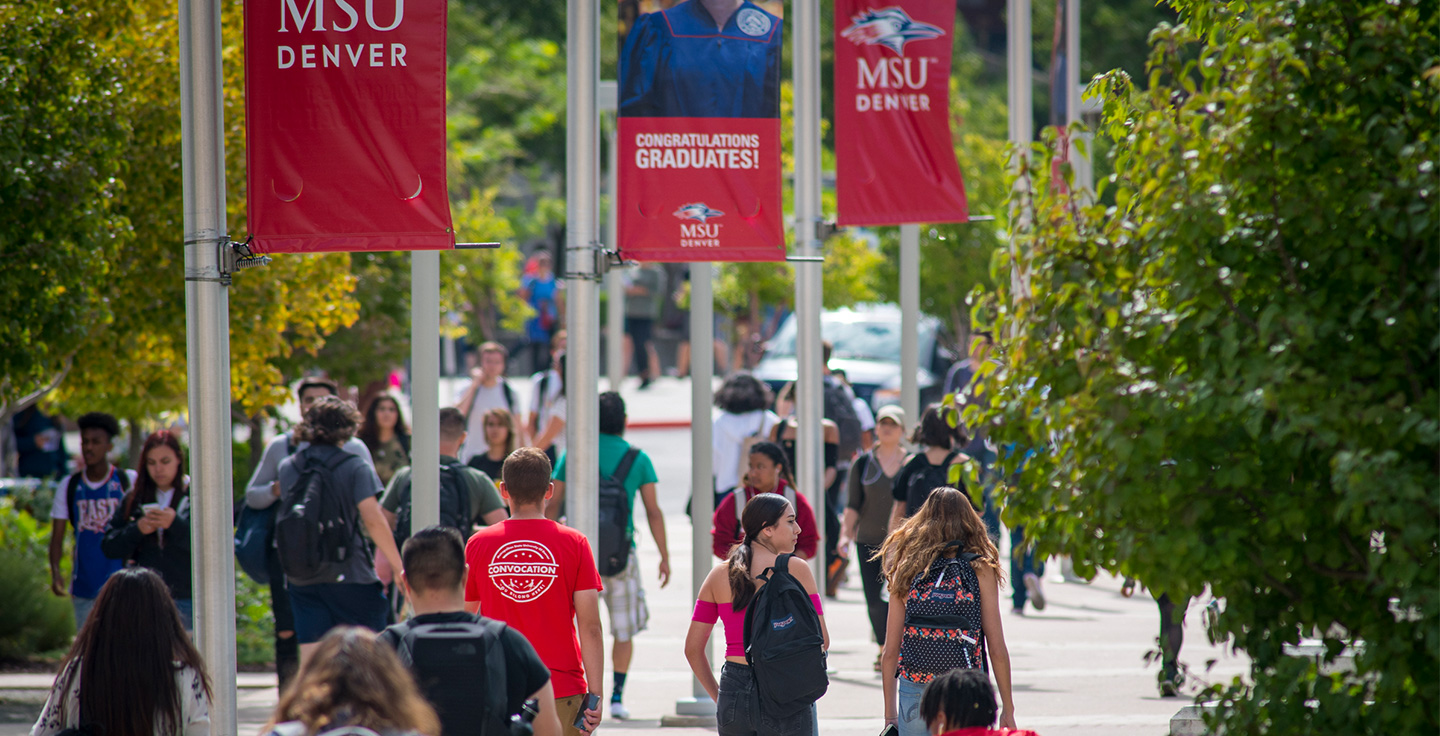 Alumni Events
Social, networking, and community events brought to you by the University Advancement Office.
Publications
Follow MSU Denver's official publications for the latest Roadrunner news & info.
Submit a Story Idea
Know an amazing Roadrunner doing great things? Tell us about it.
SERVICE REQUEST FORM
Connect with MSU Denver President Janine Davidson, Ph.D.
President's Fireside Chat
Learn from more than 200 MSU Denver experts
Theresa Buxton, Ph.D, R.N.
Nursing
Connect
Robert Preuhs, Ph.D.
Political Science
Connect
Devon Wright, Ph.D.
Sociology
Connect
Campus Operations Announcements
COO Larry Sampler also provides an update on Covid-19 vaccine availability, the holiday calendar and campus construction
Learn more:
In Larry Sampler's latest campus operations update, learn about free Covid-19 tests and professional development.
Learn More
Here are a few simple steps you can take to prepare for an emergency.
Learn More
University Communications and Marketing Resources
Got Questions? Need Service? Contact Us
To best assist your needs, please fill out the service request form. Information provided will help us to further diagnose your needs and assign the correct expert(s) from the University Communications and Marketing team.
SERVICE REQUEST FORM
Phone:
303-615-0100
Fax:
720-778-5829
Office hours:
Monday-Friday
8 a.m.–5 p.m.
Location:
Jordan Student Success Building (JSSB)
#430
890 Auraria Pkwy
Denver, CO 80204