About
Community and Civic Engagement (CCE) is about bringing students and organizations together to make a positive, significant, and lasting difference in the world. Through volunteering, voting, internships, and community organizing students can learn beyond the classroom and campus.
Community engagement offers a way for students to participate in programs and organizations on and off campus as a member of their community. Civic engagement occurs when individuals work to make a change on a local, state, national, and international level through political and non-political actions. The goal of community and civic engagement is to address public concerns and uplift communities.
MSU Denver provides a connection for students, faculty, staff, and community partners to access resources, events, and networks to participate in the communities on and off campus.
Visit our Collaboratory Portal to explore MSU Denver's involvement in the community. In order to have your community and civic engagement activities captured in the platform, please contact [email protected].
Additionally, MSU Denver is proud to be an active institutional member of the American Democracy Project (ADP).  Consisting of a large network of public colleges and universities, ADP's goal is to "equip students with the knowledge, skills, and experiences to be informed and engaged, ready to tackle current and future issues to ensure a thriving and equitable democracy."
Resources for students, faculty and staff, and community members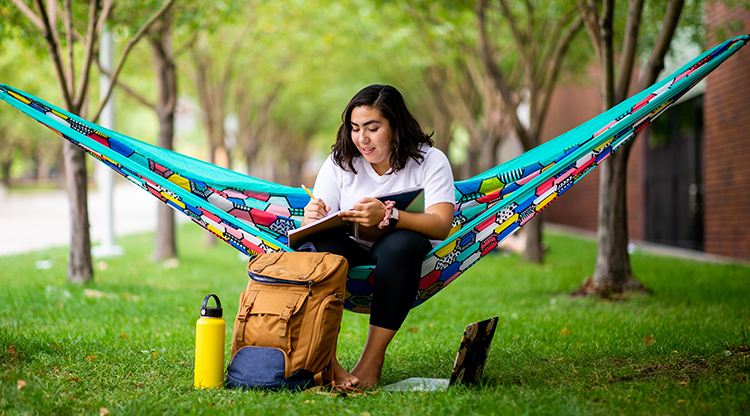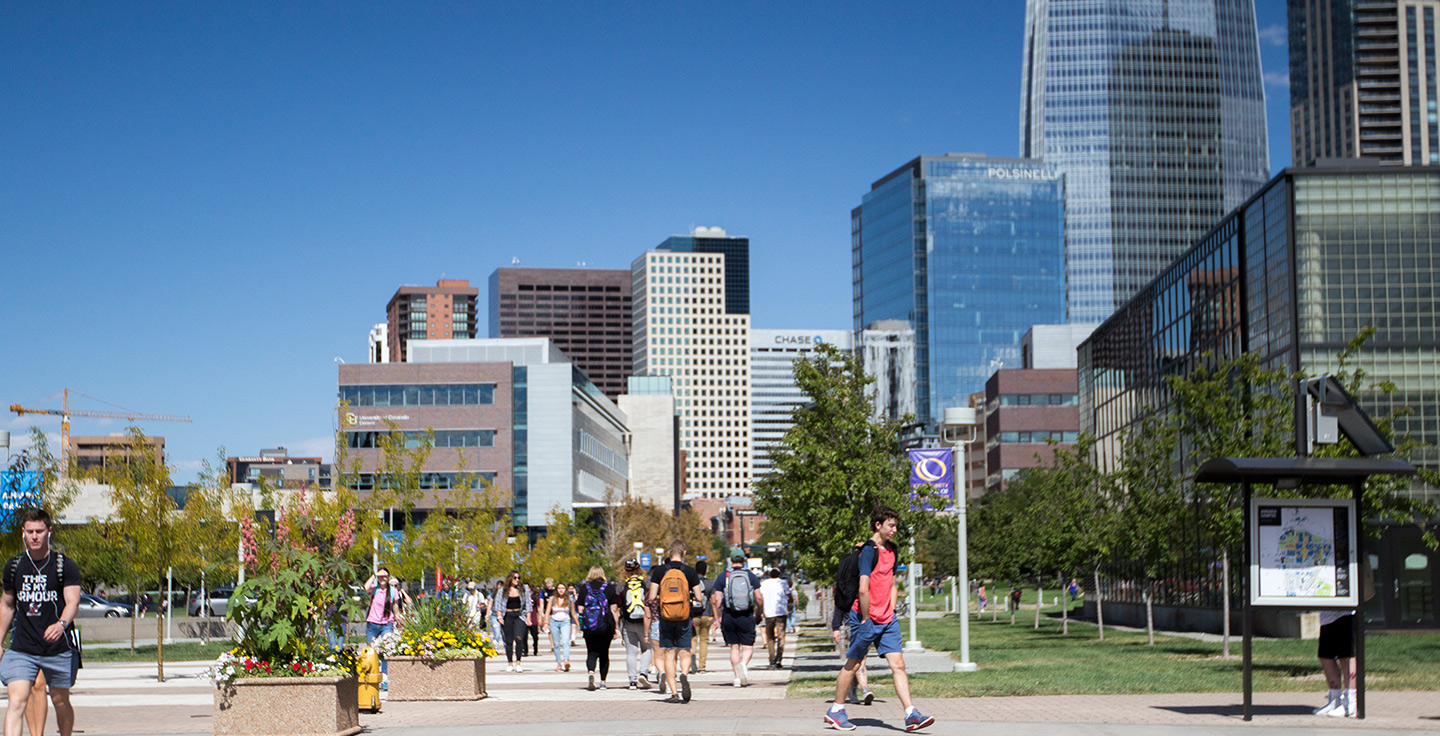 Roadrunner Engagement Highlights
2020 NSLVE Campus Report for MSU Denver
The tailored National Study of Learning, Voting, and Engagement (NSLVE) report contains MSU Denver students' 2020 voting rates, along with disaggregate data from 2016 and 2018.
2020 NSLVE Report – MSU Denver Students' Voting Rates
Thanks to the broad and inclusive efforts to engage student voters, total student-voter participation at MSU Denver rose from 65.9% in 2016, compared with a 50.4% voting rate among all higher-education institutions, to 75.4% in 2020, compared with 66% across all institutions.
Inaugural Federal Internship Program
Summer 2022, MSU Denver in partnership with the Hart Center for Public Service is providing the MSU Denver Presidential Federal Internship to six MSU Denver students, who will spend 10 weeks in Washington, D.C., this summer with a member of Congress or at another federal agency. Students participating in the program will learn about public-service roles through mentorship and by assisting in day-to-day operations. The internship program is funded by the Hart Center and funds secured by MSU Denver President Janine Davidson, Ph.D. It comes with a hearty endorsement from Davidson, who since becoming president in 2017 has championed the role that the University plays in developing the next generation of public servants. The six 2022 MSU Denver public service interns are:  Li Chen Chen, an English major; Jackie Alderete, a senior majoring in Political Science; James Vargas, a sophomore majoring in Political Science; Evan Pierpont, a junior majoring in Sustainable Systems Engineering; Kiah Jenkins, a sophomore Political Science major; and Dailynn Quintela, a senior majoring in Political Science.
MSU Denver earns Gold Seal from the All In Campus Democracy Challenge
Thanks to broad and inclusive efforts to engage student voters, Metropolitan State University of Denver earned a Gold Seal from the All In Campus Democracy Challenge for nonpartisan student-voter participation in the 2020 Presidential Election. Total student-voter participation at MSU Denver rose from 65.9% in 2016 (compared with a 50.4% voting rate among all higher-education institutions) to 75.4% in 2020 (compared with 66% across all institutions).
This earned the University recognition in All In's gold category, which honors institutions that achieve a student-voter participation rate of 70% to 80%. The award was announced during the organization's third biennial awards ceremony Monday November 9, 2021.
MSU Denver Athletes Named Finalists for the NCAA 2021 Division II Award of Excellence
Student-athletes from MSU Denver were named finalists for the NCAA 2021 Division II Award of Excellence. Chosen from schools in the Rocky Mountain Athletic Conference, MSU Denver athletes were recognized for their Food for Thought work. Student-athletes from all MSU Denver teams have participated in Food for Thought activities, an organization dedicated to eliminating weekend hunger for children in the area. Student-athletes packed PowerSacks, which include enough to feed a family of four two meals. Food for Thought served 53 elementary schools and more than 10,000 children.
Twenty-eight schools were named finalists for the accolade which recognizes initiatives in the past year that exemplify the Division II philosophy, community engagement and student-athlete leadership. Division II honors its members each year for conducting events that promote student-athletes giving back and serving as leaders within their communities or on their campuses.
Awards
MSU Denver made the honor roll of Washington Monthly's 2021 America's Best Colleges for Student Voting. With the rise of youth voters, Washington Monthly sought to recognize universities whose administrations actively support student-voting organizers. To land a spot on this year's Washington Monthly honor roll, institutions had to show repeated commitment to increasing student voting. Among several qualification requirements, MSU Denver made the University's 2016 and 2018 National Study of Learning, Voting and Engagement data publicly available. Thank you, Roadrunners, for your commitment to community and civic duty.
In 2020, Campus Compact recognized MSU Denver with the Richard Guarasci Award for Institutional Transformation for its demonstrated "efforts to address issues of public concern by aligning teaching, research, practice, and values in service of the common good."  More specifically, the university was granted the award "for its comprehensive, institution-wide approach to planning for institutional change, which has included a Civic Action Plan, emerging assessment, connected efforts across departments, and clarity around institutional goals. As an urban land-grant institution, MSU Denver has committed to being an institution of the city, an integral, visible part of the communities within which it exists. MSU Denver demonstrates a clear and active commitment to strengthening its understanding of urban issues and to partnering with and serving its neighbor organizations in order to better meet the needs of the metropolitan area."
In 2017, MSU Denver received the award for the Highest Undergraduate Voting Rate from All In Campus Democracy Challenge with a total of 65.3% of undergraduate students who voted.