Big-league opportunity. That's possible here.
Rigorous Courses | Relevant Hands-on Learning | Realistic Tuition
Downtown Denver – it's where the action is.
Whether you're beginning your undergrad degree or continuing your studies in a graduate program, we'll meet you wherever you are. From sport management to hospitality, marketing, brewing science and even an option to create your own degree, your future can be whatever you want it to be.
That's because we're committed to innovative, hands-on learning that won't break the bank. And with over 100,000 Roadrunner alumni, you've got home-field advantage.
When you study at MSU Denver, you don't just have a front-row seat to the action – you're in the game.
Ready to make your play? Apply for FREE today!*
*International application fee is $50.
Your playbook for career success.
Sports Management
MSU Denver's B.A. in Sport Management program focuses on the business and operations of sports with a dynamic, applied, and career-focused education. Located across from Ball Arena – home to the Denver Nuggets and Colorado Avalanche – students have a built-in opportunity to put their skills to work with a professional network also including the Colorado Rockies, Denver Broncos, USA Olympics, and more.
Event and Meeting Management
Are you the heartbeat to the life of the party? As an Event and Meeting Management major in MSU Denver's School of Hospitality, you learn how to coordinate everything from vendor services to on-site logistics to crisis plans, then apply everything you learn while managing an actual event or meeting for real clients. And with an extensive professional network with years of experience, you've got a team of Roadrunners to take you under their wings.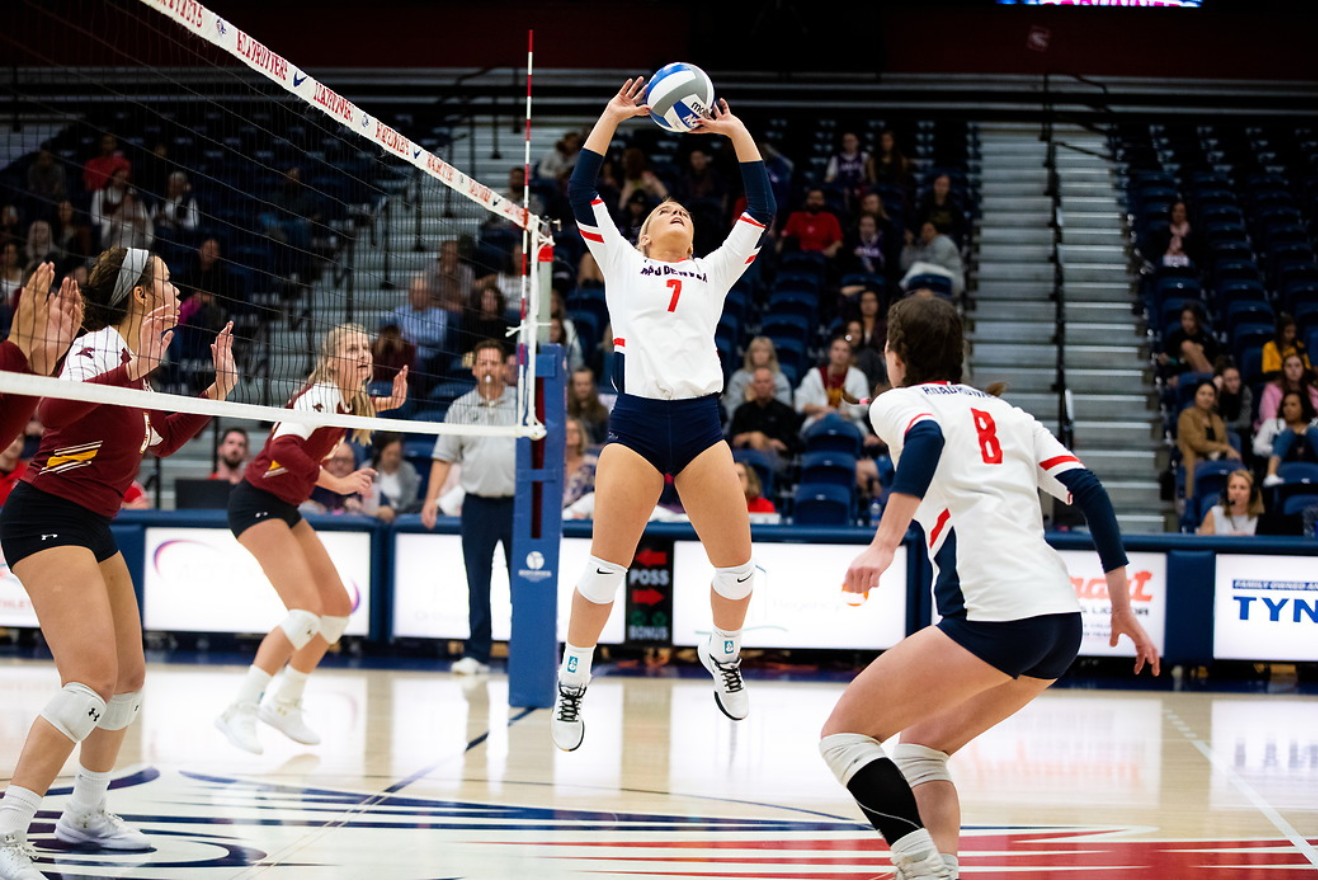 Roadrunners Athletics
A part of the Rocky Mountain Athletic Conference since 1996, MSU Denver boasts 16 NCAA Division II varsity teams, including basketball, soccer, volleyball and track. Our 200+ student-athletes excel both on and off the field, having won four NCAA DII national championships, competing in one of the state's top sports programs while earning their degree. Take a look at our award-winning teams and facilities here!
A World of Possibility in Downtown Denver
MSU Denver offers more than 200 majors, minors, certificates and graduate programs. Or, customize your own degree.
Our faculty are industry icons and nationally recognized experts whose passion for teaching connects you to expansive networks and careers.
What's your possible? Start today.