Welcome to the Department of English
Our flexible program offers the perfect springboard to a rewarding career. 
Pursue your passion for literature, creative writing, professional writing, rhetoric and composition, linguistics, English education, or film and media studies. MSU Denver English majors acquire higher-level communication and digital technology skills while developing the deep cultural understanding and sensitivity that is necessary for socially responsible work. 
Explore our Majors and Minors
We offer programs in English and Linguistics. Did you know? Our English major has new, fresh and updated concentrations and our Linguistics program is one of only two in the State of Colorado.
Check out our Programs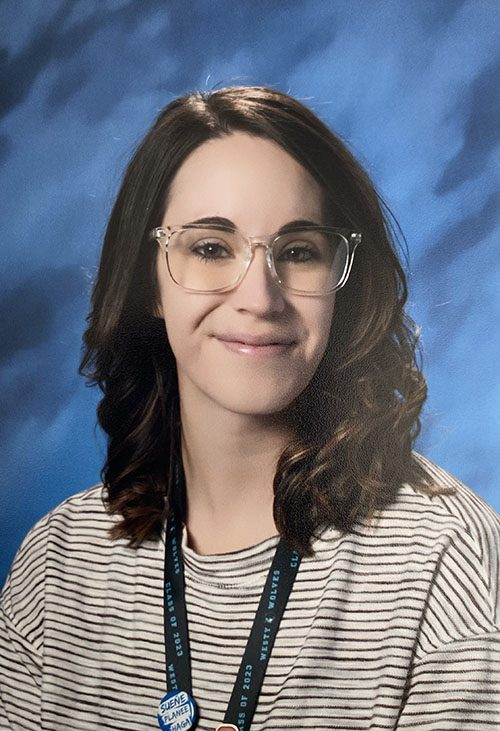 "I continue to be so thankful for the education I received when I attended MSU Denver from 2005-2009. As a student, I consistently felt supported and had a number of opportunities to work directly with students, prepare and deliver lessons, and learn what it meant to be a professional with opportunities to attend and present at NCTE, CLAS, and even begin the NCTE student affiliate for NCTE.
Since I was a mid-year grad, I thought it was impossible to earn a teaching position in the middle of the school year, but because of my thoughtful student teaching placement and professors who were willing to advocate for me, I landed my first teaching position (2 weeks BEFORE graduation) at Castle View High School (Castle Rock, CO) where I have been ever since.
During the last 14 years, I've served as English department chair, the director of our student media program, and have taught a number of classes and all types of students and learners. One of my greatest joys is hiring MSU Denver grads and seeing them become professional educators. I've also maintained my relationships with many of my professors and colleagues from undergrad; those connections have proved invaluable over the years. I completed an MA in journalism from Kent State in 2020 and have since transitioned to the role of Professional Learning Specialist in my building and am now responsible for induction for new teachers, coaching support for all teachers, and building-wide professional development in addition to my now part-time teaching duties.
It was my start at MSU Denver, my instructors, who believed in me, and the truly excellent education I received that prepared me to be the professional career educator that I am today."
Professional Learning Specialist Castle View High School
MSU Denver is a nurturer of success - I'm 6 years into my education career and still lean on what I learned at Metro in my daily teaching and instructional coaching. I'll be forever grateful for what MSU Denver's Ed department equipped me with!
"I've had wonderful professors who've inspired me to continue my studies and really get the best out of my education."
First student Fulbright in MSU Denver's school history
"Our faculty firmly believe in an open door policy for students. It means a lot for us to create an approachable, welcoming environment for our students – after all, they are the reason we're here."
Professor of English
My name is Anahi Quintana, and I currently work at Broomfield Heights Middle School in Boulder Valley School District. This is my third year teaching. I teach 6th grade language arts.
The English Ed concentration at Metropolitan State University of Denver played a crucial role in preparing me because it paved a way for me to be successful in the teaching world. First, the English education program at MSU prepared me to understand the content I would have to teach. I remember taking a 'teaching literature class 6-12 grade', 'teaching writing class 6-12', and 'teaching English capstone'. The books that I bought while I had those classes I still use to this day. In fact, some of the lessons that I created in these classes, with a few adjustments, are a part of my curriculum today. In addition, the lesson template that the professors shared with us, I still incorporate them in my curriculum. It is such a strong resource, and whenever I collaborate with my colleagues, I use that template because it makes directions very clear.
I had the best mentors, too. Dr. Adams, Dr. Deakins, and Dr. Eastman were one of a kind professors. They taught with such passion and love. In my first year of teaching I received an award from my district called Imogene Maxon Early Educator Award. This was a clear testament of how amazing the English Ed concentration at MSU Denver is.
Stories, News, and Events
Hollywood screenwriter Alvaro Rodriguez shares insights with MSU Students through a craft talk and inspired Q&A
Explore the Department of English
Learn more about our Faculty and Staff, get connected to your Academic Advisor, find career resources and scholarships, and stay engaged with student organizations and campus resources.
Get to know your Faculty and Staff
Find quick contact information on our Faculty and Staff Directory, then visit our Office Hours and Bios page to learn about their background, teaching interests, research and more.
English Placement Testing
Learn more about the steps required to place in your first-year English class. If you have questions, please contact us. We're happy to help.
Academic Advising
Professional academic advisors and faculty advisors can help you navigate college. Meet with your advisor at least once a semester to stay on track for graduation.
Scholarships
Our Departments offers six scholarships that can help you pay for college. We also have exciting and active student organizations and clubs. Check them out!
Internships
MSU Denver's English Department has access to internships exclusively for English Majors.
Student Resources
We also have exciting and active student organizations and clubs. Check them out!
Giving to the Department of English
Your generous donations support MSU Denver students pursue their dreams. Your tax-deductible donation will help us continue to provide a quality and competitive education for our students.
Make a Gift Online
Campus Location:
King Center
4th floor
Mailing Address:
P.O. Box 173362
Campus Box 32
Denver, Colorado 80217-3362
Phone: 303-615-1800
Fax: 720-778-5760