Start your possible with us
Apply
About This Program
Have you earned your bachelor's degree and are interested in advancing your knowledge, training and skills, but not fully committed to completing a Master's program just yet? MSU Denver's English Education Graduate Certificate may be the perfect answer for you.
This 18-credit graduate certificate is for students who have already obtained licensure and want to enrich their knowledge. Students will take core courses on Linguistic Diversity, Assessment, and Current Trends, and a variety of special topics courses.
English Education Graduate Core:
This core consists of three core courses for 9 credit hours total.
ENG 5100 – Assessment of the ELA Learner – Credits: 3
ENG 5200 – Linguistic Diversity in the Secondary English Classroom – Credits: 3
ENG 5300 – Current Trends in English Education Action Research – Credits: 3
Variable Topics in English
Students take three variable topics courses for 9 credit hours total.
ENG 4500 – Variable Topics: English – Credits: 3
Graduate Certificate Total Credits: 18
This is a course in the study of assessment practices and strategies to improve student learning. Students examine authentic assessment practices and tools to improve the teaching and learning process. Additionally, students engage in steps of test construction in order to measure knowledge and comprehension while developing measures to assess all learners.
This course prepares instructors to teach and assess linguistically diverse student populations effectively. The primary focus is on approaches to teaching English grammar. Topics may also include the nature of language variation (register vs. dialect, sociolect, and idiolect; bilingualism) and the specifics of selected language varieties (dialect and sociolect traits; foreign accent). The course emphasizes understanding the various aspects of the concept "grammaticality" and recognizing the ramifications of applying standard language ideology in education, including its practical impact on teaching effectiveness, child development assessments, and standardized testing.
Students in this course engage in methods to study localized issues in the English Language Arts classroom and create action plans to address these issues. Students investigate current trends in English education in relation to their practice. Additionally, the course helps students develop an action research project to increase dialogue within a learning context.
This is a variable topic course that allows students to select content-focused classes on a variety of topics in English.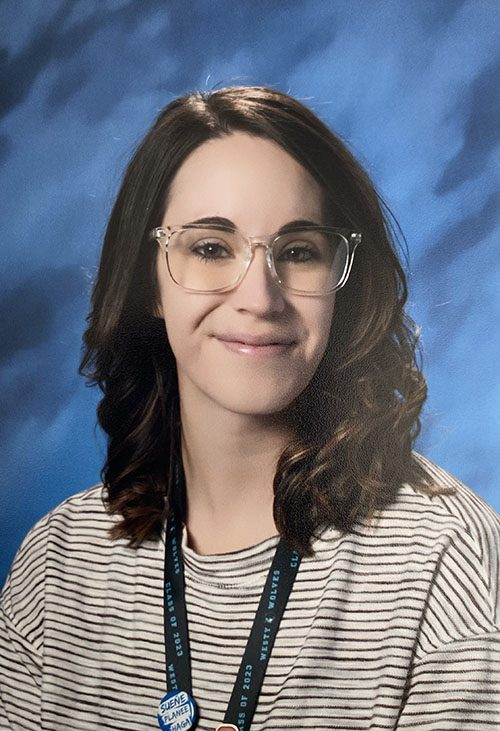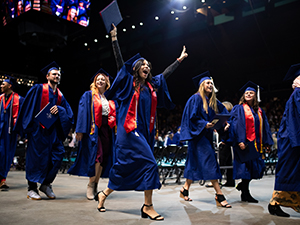 "I continue to be so thankful for the education I received when I attended MSU Denver from 2005-2009. As a student, I consistently felt supported and had a number of opportunities to work directly with students, prepare and deliver lessons, and learn what it meant to be a professional with opportunities to attend and present at NCTE, CLAS, and even begin the NCTE student affiliate for NCTE.
Since I was a mid-year grad, I thought it was impossible to earn a teaching position in the middle of the school year, but because of my thoughtful student teaching placement and professors who were willing to advocate for me, I landed my first teaching position (2 weeks BEFORE graduation) at Castle View High School (Castle Rock, CO) where I have been ever since.
During the last 14 years, I've served as English department chair, the director of our student media program, and have taught a number of classes and all types of students and learners. One of my greatest joys is hiring MSU Denver grads and seeing them become professional educators. I've also maintained my relationships with many of my professors and colleagues from undergrad; those connections have proved invaluable over the years. I completed an MA in journalism from Kent State in 2020 and have since transitioned to the role of Professional Learning Specialist in my building and am now responsible for induction for new teachers, coaching support for all teachers, and building-wide professional development in addition to my now part-time teaching duties.
It was my start at MSU Denver, my instructors, who believed in me, and the truly excellent education I received that prepared me to be the professional career educator that I am today."
Professional Learning Specialist Castle View High School
MSU Denver is a nurturer of success - I'm 6 years into my education career and still lean on what I learned at Metro in my daily teaching and instructional coaching. I'll be forever grateful for what MSU Denver's Ed department equipped me with!"
This program fills an important need by preparing secondary English educators to be fully qualified concurrent enrollment and community college instructors.
Director of Academic Affairs, Colorado Community College System
Program Contact
Dr. Jill Adams, Professor of English
Contact Dr. Jill Adams for more information about the English Education Graduate Certificate.
Phone: 303-615-1800
Fax: 720-778-5760
Campus Location:
King Center
4th floor
Mailing Address:
P.O. Box 173362
Campus Box 32
Denver, Colorado 80217-3362