MSU Denver has a lot to offer with a wide variety of academic programs across five schools and colleges. In addition to nearly 100 majors, you can choose a specific concentration or emphasis, earn certificates, add a minor, or even forge your own path.
Choosing a major can be overwhelming, especially if you're not sure what you want to do for a career. If you can't decide, don't worry! You can also be an exploratory or undeclared student, if you're still not sure what you want to do by the time you start. Learn more about being an exploratory student and connect with exploratory advisors.
If you can't find a degree that calls to you out of the 90+ Bachelor programs, 90+ minor programs, or 42 certificate programs, no worries! You can create your own degree, otherwise known as an Individualized Degree Program, or IDP.
Below you can find guides that cover various majors that could fit a degree path. There's no such thing as a "one-size-fits-all" journey, and your education is no different. Find what speaks to you, and determine what major(s) most interest you.
Did you know that you can earn college credit while you're still in high school? Through MSU Denver's College Credit in High School Program, high school students can earn college credit while still in high school. Students can get a jump start on college, saving families money and students time. Students may save an average of $1,200 per class compared to traditional MSU Denver tuition and fees, and students can take 3-18 credit hours per semester. The classes are taught by approved high school teachers or MSU Denver faculty. The program is open to any qualified student and school district in Colorado.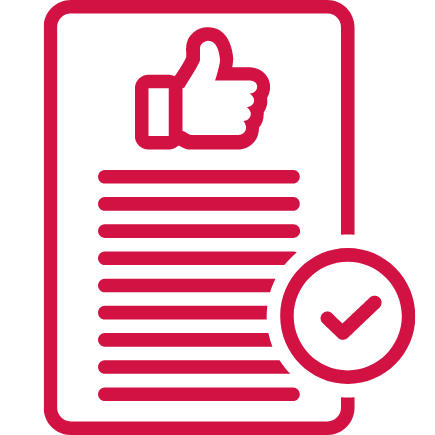 Find Your Counselor
Use the 'Find Your Admission Counselor' tool to connect with your assigned admissions representative.
Contact Your Counselor
Connect with your Admissions Counselor via phone, text or email. Or you can schedule a virtual or in-person appointment with them.
Connect with our Admission Office
Stay in Touch
Your counselor is here to support you throughout the admissions process.
Welcome to your pathway to higher education! We know college can feel like it's miles away and we've created a collection of steps that you can follow to ensure you're as prepared for this incredible journey as possible. Welcome to your future at MSU Denver; let's get started!
Come see all our campus has to offer!
Whether you would like to traverse our campus in-person or virtually, we have tour options for you. Our Student Visit Ambassadors are well-equipped with knowledge about our university, and are happy to show you around, plus they'll give you the scoop you need to be Roadrunner Ready!
Want more information before you decide when to plan a visit? Click the link below to learn more.
Experience Denver like never before
Denver has all sorts of incredible locations to check out! Enjoy shopping on the 16th Street Mall, try new food and experiences at the various restaurants, food trucks, museums, and other attractions sprinkled throughout the city, or cheer on one of Denver's many sports teams at Ball Area or Coors Field. For the artistically inclined, why not visit MSU Denver's own Center for Visual Art, which features work from local and international artists, as well as from our own students and faculty! Plus, with the majestic Rocky Mountains just a short drive away, you can experience the best of both worlds.
Learn About Funding College
Let's cut to the chase: college is expensive. However, MSU Denver prides itself on having among the lowest tuition rates of Colorado's 4-year public universities, and there are a number of options available to secure financial aid to help with your educational journey. Below you can find more information about finding funding so you can pursue your passion!
FAFSA/CASFA
87% of students who go to MSU Denver work either full or part time
Free Application for Federal Student Aid (FAFSA) determines eligibility for federal financial-aid programs, grants, and scholarships.
The Colorado Application for State Financial Aid (CAFSA) is a safe alternative for non-FAFSA filers to apply for state financial aid.
Scholarships
MSU Denver General Scholarship Applications offers hundreds of scholarships. Students can also explore external and private scholarships to assist with education expenses.
RaiseMe Micro-Scholarships: Easily earn micro-scholarships for high school or community-college achievements on RaiseMe:
Sign up at the MSU Denver Raise Me page for free.
Add academic achievements and activities.
Earn scholarships at MSU Denver!
Applying to MSU Denver is easy and FREE! Submit a Roadrunner Application or the Common Application by scanning the QR code below. You will receive an admission decision in as little as three days after applying.
You qualify for guaranteed admission if you meet any ONE of the following:
Have a cumulative unweighted high school GPA of 2.0 or higher.
Are 20 years old or older and graduated from high school or have received qualifying GED scores.
Have at least 24 transferable college credits.
Don't qualify for guaranteed admission? MSU Denver reviews all other applicants holistically for admission and admits many students with a wide range of academic backgrounds. In addition to your application, our holistic application review considers:
Your high school transcript
Your personal statement
A letter of recommendation from a teacher or counselor
Each of these materials can be uploaded in
your applicant portal after you submit your
application. We look forward to receiving your application!