Since taking the helm in 2005, President Stephen Jordan has put MSU Denver on the path to becoming the preeminent public urban university in the nation.
Under his leadership, MSU Denver has achieved university status, launched its first master's degree programs, established a School of Education, and seen plans for a new Hotel and Hospitality Learning Center, Student Success Building and Athletic Complex come to fruition. Jordan has masterfully navigated the financial downturn and deep internal budget cuts to retool and reposition the University for the future.
On September 8, 2016, Jordan announced that he would retire from MSU Denver in June 2017.
Achievements
Jordan has opened the doors of higher education for innumerable students during his time at MSU Denver, especially those who might not otherwise have had the opportunity to attend college.
He worked with the MSU Denver Board of Trustees to create a special tuition rate that provided easier access to education on behalf of undocumented students. That bold move is widely recognized as heralding the passage of Colorado's ASSET bill.
Jordan also spearheaded initiatives developed specifically to recruit and support students of color, including the goal of achieving Hispanic Serving Institution (HSI) status by 2018. To be considered an HSI, 25 percent of a university's full-time equivalent enrollment needs to be from Hispanic backgrounds.
Higher Learning Commission Accreditation
Jordan is focused on successfully completing the accreditation process of MSU Denver through the Higher Learning Commission. The Higher Learning Commission (HLC) is one of six regional accrediting bodies in the United States. It is officially recognized as an accrediting body by the Council for Higher Education Accreditation.
The federal government has a distinct interest in the role of accreditation in assuring quality in higher education for the students who benefit from federal financial aid programs. Institutions must be accredited by a federally recognized accrediting agency to qualify for participation in federal financial aid programs that provide low-cost loans to students. The HLC maintains processes for determining eligibility for accreditation, for achieving candidacy status, for achieving initial accreditation and for maintaining accreditation. Regional accreditation assures quality by verifying that an institution (1) meets threshold standards and (2) is engaged in continuous improvement.
Public Private Partnerships
Under Jordan's direction, the last five years have seen ribbons cut on the Hotel and Hospitality Learning Center, Student Success Building and Regency Athletic Complex
The Aerospace and Engineering Sciences Building will open in summer 2017.
These facilities have transformed MSU Denver's corner of the Auraria Campus while also supporting the educational priorities of the University – training students for upwardly mobile careers in Colorado's largest industries.
Student Retention and Graduation
Jordan's arrival on the Auraria Campus marked a new era at MSU Denver, one in which the University made major advances in student retention and graduation. Under his direction, the First Year Success program became the entry point for all beginning Metropolitan State University of Denver students. Here students set the stage for future success through community-based learning, peer support, and a wide range of meaningful co-curricular activities. For the first time freshman retention rate moved from 56 percent to 72 percent for those students who participated in First Year Success, and degrees awarded grew from 1 degree per every 6.6 student FTE to 1 degree for every 4.2 student FTE.
Name Change
On April 18, 2012, Metro State officially changed its name to Metropolitan State University of Denver, when Gov. John Hickenlooper signed SB12-148 in the jam-packed Student Success Building lobby, proclaiming, "It's a law! You can now officially call yourselves Metropolitan State University of Denver."
Jordan began the celebration by stating that this "might be the best day yet to be a Roadrunner! This isn't the end, though. Rather it's the beginning of a new era for Metro State."
Hickenlooper said he has been and will always be a supporter and added that MSU Denver is one of the outstanding universities in Colorado and in the nation. "Changing the institution's name was a great way to honor what it has become: a great asset for not just Denver, but for all of Colorado."
The seeds of the University's new era were sown two years before, when the Board of Trustees voted to study a name-change option. The resulting Strategic Name Initiative garnered overwhelming support for a new name: 80 percent of the 9,000 students, faculty, staff, alumni and community members who completed an online survey wanted a name change. The primary reason was to increase the value of an MSU Denver degree while eliminating the misperception that the institution was a community college.
In his closing remarks, Jordan recollected MSU Denver's opening in 1965, when 1,189 students enrolled.
"Today we educate nearly one-fifth of all undergraduate resident Coloradans. We have nearly 24,000 students enrolled at MSU Denver. That's a 2,000 percent increase since 1965.
"Scrappy, full of fighting spirit, this is a ubiquitous theme I see as we keep one foot in our past and one in the future and become Metropolitan State University of Denver. It is a great day to be a Roadrunner!"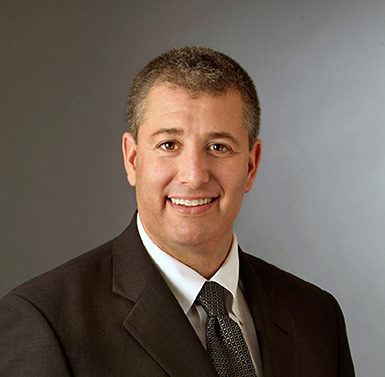 Rather than follow the status quo of other states in the question of how to deal with undocumented students in education, Dr. Jordan challenged his peers to apply new and creative solutions. He is truly a 'difference maker.'
Dr. Jordan's bold and innovative educational approach and achievement gave the conversation about the [federal] DREAM Act new momentum at the state level.
The best president in the Colorado higher education system.
If anyone deserves recognition for dedicated and tireless efforts on behalf of Latino students, it's Dr. Jordan. He's demonstrated great courage and inspired us all by supporting affordable tuition for all students regardless of their documented status.
Under Dr. Jordan's leadership, we've added three graduate programs, are nearing our goals of becoming a Hispanic Serving Institution, built two buildings, achieved university status, created the special tuition rate for undocumented students and have launched a $100 million capital campaign. And this list probably doesn't do him justice.
President Jordan offered the most courageous and visionary leadership of any college president in the state and indeed across the country. He constantly pushed the legislature to create college pathways for ALL students and Colorado is better because of his tenure.
Dr. Jordan is a true leader and civil rights hero. It was amazing to see how he has cajoled, prodded, pushed and pulled the legislature and all residents of Colorado to understand the value of providing a quality education to everyone in this state irrespective of their race, religion, sexual identity and immigration status.
Jordan in Action
Under Jordan's leadership, the physical campus of MSU Denver has been transformed while the University's commitment to its core values of community, access, diversity and respect has grown. As Jordan said, "For 50 years, MSU Denver has served students who dream of a better life. While we've grown immensely in status and reputation since our humble beginnings, we are unwavering in that mission."
Opening Doors
Jordan was profiled in the Fall 2016 issue of Metropolitan Denver Magazine.
President Stephen Jordan, Ph.D., announces June 2017 retirement, leaves legacy of transformational leadership and increased opportunities for nontraditional students.
On a sunny day in September 2005, the newly appointed president of then-Metropolitan State College of Denver delivered his first Welcome Back address to the campus community.
The speech made one thing very clear – Stephen Jordan wasn't afraid to dream big.
He laid out a plan to transform the institution into "the preeminent urban baccalaureate college in the nation."
"Eyebrows were definitely raised," said Chief of Staff Cathy Lucas, who was present in 9th Street Park that day. "The idea of growing what was then seen exclusively as a local commuter college into a nationally recognized university was not something people could imagine."
Jordan spent the next 11 years turning raised eyebrows into raised expectations, and detractors into believers.
Under his watch, the humble local college grew into a full-fledged university – Metropolitan State University of Denver. Five master's degrees were created and launched. New buildings seemed to spring up overnight. Innovative partnerships became the talk of the state and nation. And countless doors were opened for the nontraditional, scrappy students who have long called MSU Denver home.