Our nurse supply is running out
What's behind the country's shortage and how MSU Denver is working to fill the gaps.
In the early days of the pandemic, we heard repeatedly about hospitals hitting capacities. Medical staffs were slammed, with no relief in sight. Today, we're seeing medical facilities hit their capacity limits again, only the cause isn't overwhelming Covid cases. There simply aren't enough nurses. Read more about this shortage and what MSU Denver is doing about it.
2023 Best Nursing Schools in Colorado
MSU Denver Ranked #5
Registered Nursing ranked the top 10 nursing schools in Colorado by analyzing current and historical NCLEX-RN "pass rates." MSU Denver's nursing program ranked 5th in Colorado with an average score of 95.06 for first time NCLEX-RN test-takers.
MSU Denver's nursing program is approved by the Colorado State Board of Nursing and accredited by the Commission for Collegiate Nursing Education (CCNE).
Programs and Resources
Want to become a nurse, or already an RN (or enrolled in an ADN program) and want to earn your Bachelor's degree?
Explore nursing and other helping fields. Find links to resources. Schedule an appointment with the pre-nursing advisor.
Pre-Nursing Resources
Explore resources for our nursing programs including our nursing handbook, available services and scholarships opportunities.
Nursing Program Resources
Attend a virtual (Zoom) information session about the Accelerated and Traditional Nursing Options
Apply to TNO or ANO Program
Applications for TNO or ANO are open and accessible during a two-month period for each new cohort. Open application dates and access to the applications are available through these links:
If you are interested in our RN-BSN (BRNCO) program, the application is available continuously and accessible through this link: RN-BSN Option
To apply for any of our nursing options, you will need to sign in using an MSU Denver Network ID. Your Network ID is the first part of your MSU Denver email address (the part before "@msudenver.edu"), and your password is the same as your password for your MSU Denver email.
You must first apply to MSU Denver and be accepted as a student to receive an MSU Denver email address.
Schedule an advising appointment with our pre-nursing advisor to find out what you need to do to qualify!
Early admissions for military students
MSU Denver's Department of Nursing offers one early admission spot in each TNO and ANO cohort specifically for an ROTC or equivalent military program applicant. Visit our Nursing Early Admissions for Military webpage for more information and qualifications.
Early admissions for international students
MSU Denver's Department of Nursing offers one early admission spot in each TNO and ANO cohort specifically for an applicant who has been identified as an international student by MSU Denver's Admissions Office. Visit our Nursing Early Admissions for International Students webpage for more information and qualifications.
Student Nurses Association
The Student Nurses Association (SNA) at MSU Denver supports the professional development of nursing students through teamwork, collaboration, educational experiences, and meaningful community outreach.
Benefits of SNA membership include: Magnet hospitals prefer volunteer/service on resume, community engagement​, networking, events, merch​, national SNA perks, learn new things and have a voice​!
MSU Denver Nursing and Pre-Nursing students are invited join!
Members must complete the following requirements:
Attend 50% of the meetings (one is held each month)
Volunteer 8 hours each fall and spring semester (ANO: 4 hours in summer also required)*
*Donations to semester drives and attending meetings count toward volunteer hours
TO JOIN: Using the link below, search for Student Nurses Association under the Organizations tab. It's free!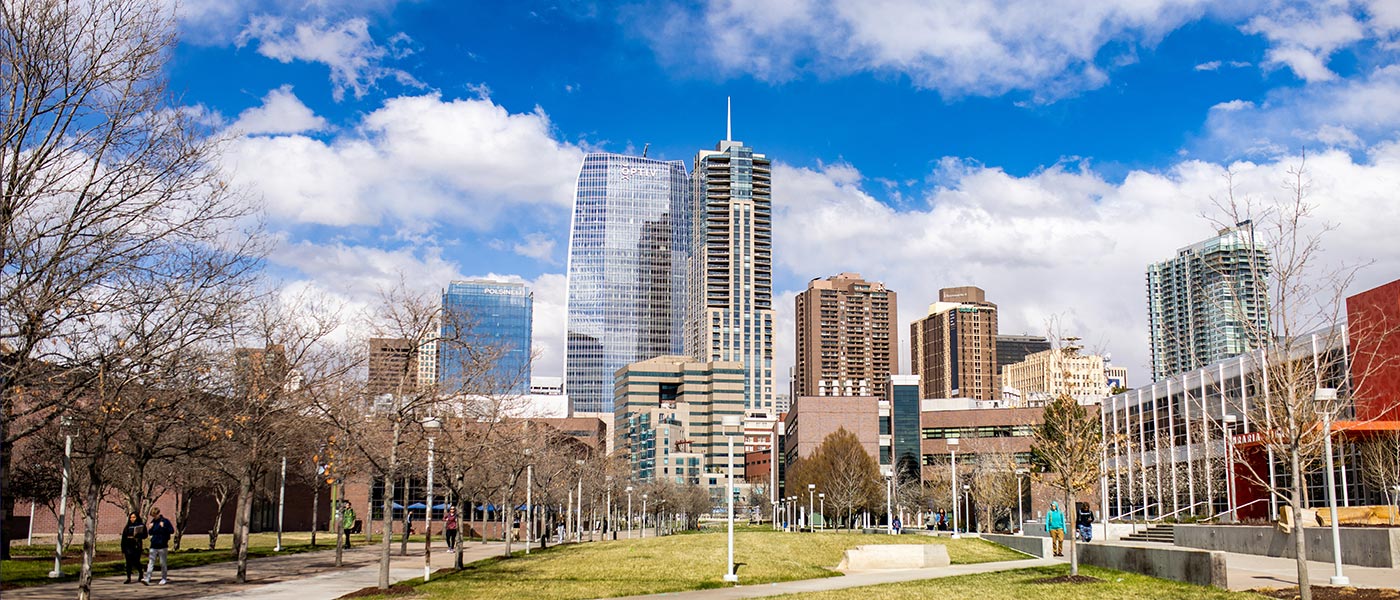 Meet our faculty and staff
MSU Denver's Department of Nursing Faculty and Staff are dedicated to student success. Our well-seasoned faculty have many years' experience teaching and training student nurses. Additionally, most full-time faculty hold doctoral degrees. Our staff focus on ensuring the best experience possible for each student before, during and after the program.
Outstanding Faculty Award
Congratulations to Nursing Professor Becky Nemec
Becky was awarded Outstanding Faculty for the College of Health and Applied Science at MSU Denver for 2022!
We Are Hiring
Prospective Clinical Faculty and Lab Assistants
Department of Nursing
Contact Information
Phone:
303-615-1600
Email: 
nursingadvising
@msudenver.edu
Location:
West Classroom
Suite 247
Shipping address:
1201 5th Street, WC 247
Denver, CO 80204
Mailing address:
PO BOX 173362
Campus Box 72
Denver, CO 80217-3362