Department Chair
Brandon Matthews, Department Chair and Orchestra Director
Dr. Brandon Matthews serves as Department Chair and Director of Orchestra at MSU Denver. He teaches conducting, leads the University's Symphony Orchestra, and serves as music director for MSU Denver's Opera Ensemble. Dr. Matthews is also an active adjudicator and clinician for competitions and honor orchestras, and regularly collaborates with orchestras and arts organizations in Colorado including the Arapahoe Philharmonic, Longmont Dance Theatre, the Boulder Symphony, and the Denver Philharmonic Orchestra. Matthews obtained a Doctor of Musical Arts degree in Orchestral Conducting at Arizona State University, and a Master of Music degree in Orchestral Conducting at Brigham Young University. He received a Bachelor of Music degree in Piano Performance at BYU, and continues to perform on piano, viola, and the violin.
Brass & Percussion
Michael Hengst, Brass & Percussion Area Coordinator
Michael T. Hengst teaches trumpet, serves as brass area coordinator, and directs the Roadrunner Pride Pep Band at MSU Denver. Prior to his appointment, he served on the faculties at the University of Texas at Austin and Southwestern University. Dr. Hengst holds degrees from the University of North Carolina at Greensboro and the University of Texas at Austin. He has been a finalist at the National Trumpet Competition, the Crawford Trumpet Competition, and the Brass Quintet Competition of the Americas. He is an active soloist and clinician throughout the country and also teaches at the InterHarmony International Music Festival each summer in Italy.  He is a Bach trumpet performing artist.
Classical Guitar
Alex Komodore, Classical Guitar Area Coordinator
Alex Komodore is a Denver-based virtuoso guitarist. His powerful interpretations, formidable technique, and natural musicianship have won unanimous praise from prominent international critics, audiences, and many of the world's finest guitarists. A tireless and dedicated servant and teacher of his craft, Komodore has judged in many of the world's most prestigious Guitar Festivals and Competitions, including the Portland International Guitar competition, the Denver International Guitar Competition, the Greater Victoria Performing Arts Festival, and the Guitar Foundation of America International Youth Guitar Competitions. He has been invited to teach at many International conservatories throughout the world. Winner of the 1985 MTNA Collegiate Artists Competition, his subsequent appearances on National Public Radio and PBS Television broadcasts brought swift national acclaim. A much sought after soloist, chamber musician, and orchestra soloist, his performances and master classes have taken him across the United States, Canada, Portugal, Greece, Turkey and the Dominican Republic. Showing rare versatility, he has performed as a guitar, theorbo, mandolin, and tenor banjo soloist with many of the finest orchestras across the U.S.
Jazz & American Improvised Music
Dawn Clement, Jazz & American Improvised Music Area Coordinator
Pianist/Vocalist/Composer Dawn Clement has established herself as one of the most sought after musicians working today. With her joyful presence, consummate technique and distinctive sound, Clement has gained the attention and respect of musicians, critics and fans through the US and abroad. "In all this world of jazz, there are very few individual voices, no matter what the instrument, but Dawn has come up with a voice that's unique…" says legendary jazz trombonist Julian Priester. She has released five albums and has appeared as side woman on Jane Ira Bloom's latest release Wild Lines and Emi Meyer's Monochrome. With her newest release, Tandem, she explores the magic of musical pairs with some of her closest musical cohorts. This "Wonder Woman of Seattle," (Paul DeBarros, Seattle Times) has recently relocated to Denver to join the MSU Denver faculty as Assistant Professor.
Dave Devine, Jazz Guitar Area Coordinator
Hailed by Westword as "Denver's guitar guru", Dave Devine is known for his versatility as an artist, and his keen ability to connect with and inspire his students. His recorded projects include instrumental-pop group Relay, jazz trio Invisible Bird with Shane Endsley and Scott Amendola, ambient group Mountain Coast, and art rock duo Doors That Don't with Tania Katz. Devine has also recorded and/or performed with Brian Blade and the Fellowship Band, the Czars, Art Lande, Don Byron, and The Barr Brothers, among others.  Many of Denver's most popular bands contain former students of his, including Paperbird, Nathaniel Rateliff & the Night Sweats, and the Flobots.
Shane Endsley, Jazz Trumpet and Kalamath Building Coordinator
Named one of DownBeat's "Top 25" trumpeters of his generation, Shane Endsley is an avant-garde, jazz, and post-rock-leaning musician who works across a broad spectrum of musical styles from folk to free improvisation. A founding member of the Grammy-nominated post-rock/jazz outfit Kneebody, Endsley has also toured/performed/recorded with many artists including Ani DiFranco, Ravi Coltrane, Pearl Jam, Ralph Alessi, Tim Berne, John Hollenbeck, Jason Mraz, Steve Coleman, Dave Binney, and Donny McCaslin.
Classical Piano
Jooeun Pak, Classical Piano Area Coordinator
Dr. Jooeun Pak has appeared as a soloist, chamber musician, and a champion of contemporary music, performing throughout the U.S., Korea, Italy, Jordan, and Germany, including Weill Recital Hall in Carnegie Hall and Terrace Theatre in the Kennedy Center. A highly in-demand collaborative pianist and chamber musician, Pak has performed with winners of the Metropolitan National Council Audition and the Tchaikovsky International Competition. She is a passionate advocate of creative interdisciplinary projects and actively commissions and premieres compositions of our time. She earned her Doctor of Musical Arts degree in Piano Performance and Literature from the Jacobs School of Music at Indiana University.
Strings
Philip Ficsor, Strings Area Coordinator
Philip Ficsor, whose playing was described as "luminous" by the Santa Barbara Independent, is a passionate advocate for the music of contemporary American composers. As a member of the ensemble American Double, he recorded William Bolcom's complete works for violin and piano (released on Albany Records). The Strad described his recording of Bolcom's First Suite for Solo Violin as "beautifully managed and well-prepared" and Fanfare Magazine "strongly recommended" the recording. He has also collaborated with renowned composer Emma Lou Diemer, releasing two recordings of her works with the composer at the keyboard and premiering her Violin Concerto in 2012. In total he has released four recordings which have been aired in the US on WGBH, WNYC and KUSC among others. He has been featured as a performer across the US and Europe, notably in Prague CZ, Budapest, St. Petersburg, Russia, Ghent, Belgium as well as performances at The University of Colorado Boulder and the International Horn Society (2018). Additionally, he gave a masterclass as part of The University of Michigan's Sally Fleming Series. A recent recording of two world-premieres on Naxos feature his performance of Bolcom's Second Suite for Solo Violin and Bolcom's Horn Trio. Gramophone described his playing as "impressive" and the horn trio recording as "splendidly intense and involving." He received his DMA in violin performance from Boston University, his MM from Yale University, and his BA from The University of Michigan. He is an editorial advisor for publication through E. B. Marks/Hal Leonard Corporation for Bolcom's works for violin and piano.
.
Classical & Musical Theatre Voice
Bradley Thompson, Classical Voice Area Coordinator
Dr. Bradley Thompson, lyric baritone, serves as the Coordinator of Vocal Studies at MSU Denver. His students have appeared with several opera companies in the region and have received recognition in the Boulder International Voice Competition as well as competitions sponsored by the National Association of Teachers of Singing and Classical Singer magazine. His own operatic repertoire spans over ninety performances of some thirty different roles. He has appeared with many orchestras in the Rocky Mountain region, and he made his Carnegie Hall solo debut in 2015. Dr. Thompson is renowned for an evidence-based teaching style which seeks to impart the necessary technical growth to help a student unlock their instrument's potential.
Gene Roberts, Opera Theatre Area Coordinator
Gene Roberts is the Coordinator of Opera Theatre at MSU Denver. He holds a BM in Vocal Performance from the St. Louis Conservatory of Music, where he also studied stage direction, and an MM in Vocal Performance from the University of Houston. Roberts was in the original Swiss cast of Andrew Lloyd Webber's The Phantom of the Opera in Basel, Switzerland, and played the Beast in the German premiere cast of Beauty and the Beast in Stuttgart, Germany. Roberts has sung over 30 musical theatre and 20 opera roles throughout the US and Europe. He is a regular guest of universities throughout the US, including Northwestern University's Bienen School of Music, where he serves every summer on the faculty of the Naked Voice Institute.
Woodwinds
Patricia Surman, Woodwind Area Coordinator
Yamaha Performing Artist Dr. Patricia Surman is an active solo, chamber, and orchestral flutist. Patricia has recently performed as a soloist and given masterclasses in Taiwan, Korea, Canada, and across Europe and the United States. In 2014, Patricia served on faculty at the University of Macedonia in Thessaloniki, Greece and researched contemporary Greek flute repertoire. Her article on Ida Gotkovsky is featured on Oxford Music Online. She was recently featured in the International Alliance for Women in Music Journal, interviewed in The Flute View, and has published articles in the Journal of the National Association of College Wind and Percussion Instructors and Flute Talk Magazine. Patricia can be heard in recordings on the GIA and Mark Custom labels and as a soloist on the GIA Choralworks CD series.
Mark Harris, Associate Professor of Saxophone
Mark Harris is a dedicated and exploratory educator and performer.  He has played in bands backing artists Billy Eckstein, Joe Williams, Cab Calloway, Bob Hope, Natalie Cole, the Temptations and has performed with Roger Waters (of Pink Floyd), and Fred Frith. He performs original music with Hamster Theatre, Thinking Plague, Random Axe, and performs in classical chamber ensembles Metro Wind Consort and the Lamont Sax Quartet.  Mark is certified in Soundpainting, an improvisational language for musicians of all styles and skill levels.  As a teacher, Mark emphasizes strong technical skills, aesthetic exploration, and student-directed learning concepts that nourish creativity and set students up for success in any musical arena. His most prominent former student is the widely-acclaimed alto saxophonist Rudresh Mahanthappa.
Composition
David Farrell, Composition Area Coordinator
Dr. David Farrell's music has been performed by ensembles across the United States, including the North/South Chamber Orchestra, the Playground Ensemble, the Indiana University Symphonic Band, the Univeristy of Iowa Center for New Music Ensemble, and the University of Illinois Chamber Orchestra as winner of the University of Illinois Orchestra Composition Competition. His works have been featured at the Sam Houston State University Contemporary Music Festival, the University of South Dakota's "60/60" concerts, and the Midwest Composers Symposium. Farrell earned a DM in Composition fromthe Jacobs School of Music at Indiana University.
Musicology & Music Theory
Cherise Leiter, Music Theory Area Coordinator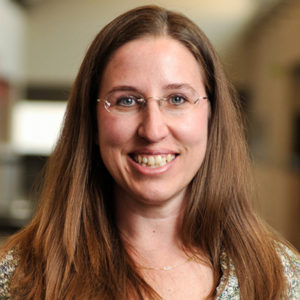 Born in Florida, Cherise Leiter received a Bachelor of Music in Music Theory and a Master of Music in Composition from the University of Florida where she studied with Dr. Budd Udell. An active composer whose output includes works for choir, piano, voice, carillon, orchestra and assorted chamber ensembles, her compositions have been performed throughout the United States, France, Scotland, and Japan. She was a finalist in the 1997 Young American Choral Composers Competition sponsored by G. Schirmer, in the Ithaca College 25th annual Choral Composition Competition, and in the 'Outside the Bach's' Choral Composition Competition.
Chris Keelan, Lecturer in Music Theory
Chris Keelan received his B.A. in music from MSU Denver and his M.M. with a focus in theory from UNL. His research focused on the possible benefits of using visual color in aural skills courses. Keelan's entry into music was rather unusual; before studying music at MSU Denver, he had no formal instrument training and little musical knowledge. This helped shape the way he approaches and teaches music in the classroom today, and he believes that with dedication and passion, anyone can study, appreciate, and succeed in music. Keelan served in the United States Marine Corps from 2003-2010 including several overseas tours and was honorably discharged in 2010.
Elizabeth Macy, Ethnomusicology Area Coordinator
Elizabeth Macy coordinates the various world music ensembles at MSU Denver, including the gamelan orchestra Manik Kusuma, the African Drum & Dance Ensemble, and holds a PhD in Ethnomusicology from UCLA, an MA in Ethnomusicology from UC Riverside, and a BA in Music from Colorado College. Her dissertation research addressed the function of music tourism in post-disaster economies; in particular, it focused on the function of music tourism in the recovery and rebuilding of post-Katrina New Orleans and in Bali, Indonesia after the 2002 and 2005 terrorist bombings. Dr. Macy's current and ongoing research focuses on Balinese master musician I Made Lasmawan and his wife Ni Ketut Marni and the music and dance traditions of the village of Bangah di Baturiti in Bali. Currently a performing member of Denver's Gamelan Tunas Mekar, she began studying the music of Indonesia with Lasmawan in 1996. She is a founding member of Sanggar Manik Galih, a transnational music and dance studio based in Bali and Colorado, and teaches study abroad courses in Bali on Balinese music, arts, and culture.
Dr. Peter Schimpf is a Professor in the Department of Music at Metropolitan State University of Denver. He teaches courses in music history, world music, music appreciation, and the history of Rock and Roll. He is the founder and director of the Early Music Ensemble, and he has developed additional performing opportunities for students in African drumming, Balinese gamelan, and mariachi. He earned a Ph.D. and MA from Indiana University in musicology, and has a BM in performance from California State University Sacramento where he studied both classical guitar and lute. He currently performs on the lute, theorbo, and Baroque guitar, regularly appearing with the Baroque Chamber Orchestra of Colorado and Sinfonia Spirituosa in California. He has also performed on period instruments with the Colorado Music Festival, Seicento Baroque Ensemble, and the Denver Early Music Consort. His research interests are as varied as his teaching load, including the influence of non-Western musical traditions on Western composers, the revision and development of music appreciation and traditional survey courses, as well as collegiate music curricula in general. He has published articles on the music and career of composer Henry Cowell, and he has presented papers at international, national, and regional conferences of the College Music Society, the Society for American Music, and the American Musicological Society.
Music Education
Carla Aguilar, Director of Music Education
Carla E. Aguilar is an associate professor and the Director of Music Education at Metropolitan State University of Denver. Carla earned her Ph.D. in music education from the Indiana University Jacobs School of Music. She also earned a Master's degree from the Jacobs School and a Bachelor's degree from Ball State University in Muncie, Indiana, both in Music Education. Her current teaching duties include undergraduate courses in music education including Foundations of Music Education and The Inclusive Music Classroom. She also teaches a course on the integration of music into the elementary classroom. In addition, she observes student teachers in music and works with music students in their field experience placements. Carla is also the faculty advisor for the collegiate chapter of the National Association for Music Education at MSU Denver.  Her research interests include policy related to music education, access to music education, student-centered learning, and arts integration. She has presented her research at the American Educational Researchers Association, the National Association for Music Education's Biennial Conference, the International Society for Music Education, and the Society for Music Teacher Education. She continues to perform with the 38th Infantry Division Indiana Army National Guard Band from Indianapolis, Indiana as a flute and piccolo player.
Ensemble Directors
David Kish directs the MSU Denver Symphonic Band and teaches conducting and music education courses. He also serves as Conductor and Musical Director for MSU Denver's Ensemble in Residence, the Colorado Wind Ensemble. David has taught instrumental music at all educational levels, including a position as Associate Director of Bands and Franklin Fellow at the University of Georgia. His writings on wind literature, conducting pedagogy, and music education have been published in The Instrumentalist Magazine, Journal of Band Research, Music Educators Journal, and four volumes of the popular resource texts Teaching Music Through Performance in Band. David recently authored Volume VI of his book series Guides to Band Masterworks, published by Meredith Music Publications and distributed by Hal Leonard Corporation.
MB Krueger, mezzo soprano, directs the MSU Denver Chorale and Women's Choir and teaches conducting and musical theatre. Active as a clinician for middle school, high school, and college choral festivals, she has presented voice workshops for amateur singers in theatre and church programs. MB performs with the St. Martin's Chamber Choir and St. Andrew's Episcopal Church Choir, and has also sung professionally with the Santa Fe Desert Chorale, the Santa Fe Opera, Ars Nova Singers, and Diverse Passions Early Music Ensemble. She holds a BM in Music Education and Voice from Michigan State University, and a MME with an emphasis in Choral Conducting from Miami University.