About Sister Circles
Mission & Values
Sister Circles is a group for women of self-identified women of color who gather as a collective community. This group was designed to provide a secure space for women of color to explore their identity/s, discuss challenges and strengths, and explore the needs of women in different spheres of life. Sister Circles has a priority goal of gathering women of color together in order to create a space for healing, encouragement, understanding, learning, strength, growth, and empowerment along with engaging in inclusivity.
Join monthly events and workshops relating to the specific heritage months (Latinx Heritage Month, Women's History Month, Asian Pacific Islander Desi American Heritage Month, Black History Month, etc.).
Join a space for students in Sister Circles to come and get to know one another as well as a space to talk about what is on their mind.
Join fun activities for students to destress and as a check in to their mind, body, and soul.
Learn about resources, services, and opportunities to engage Sister Circles in high level learning. We aim to ensure that students develop the skillsets, habits of mind, and concepts that are needed to help succeed academically, professionally, and socially.
Financial assistance and award to Sister Circles' students who demonstrate need and/or merit-based, leadership abilities, civic engagement, diversity and inclusion, community service, and much more.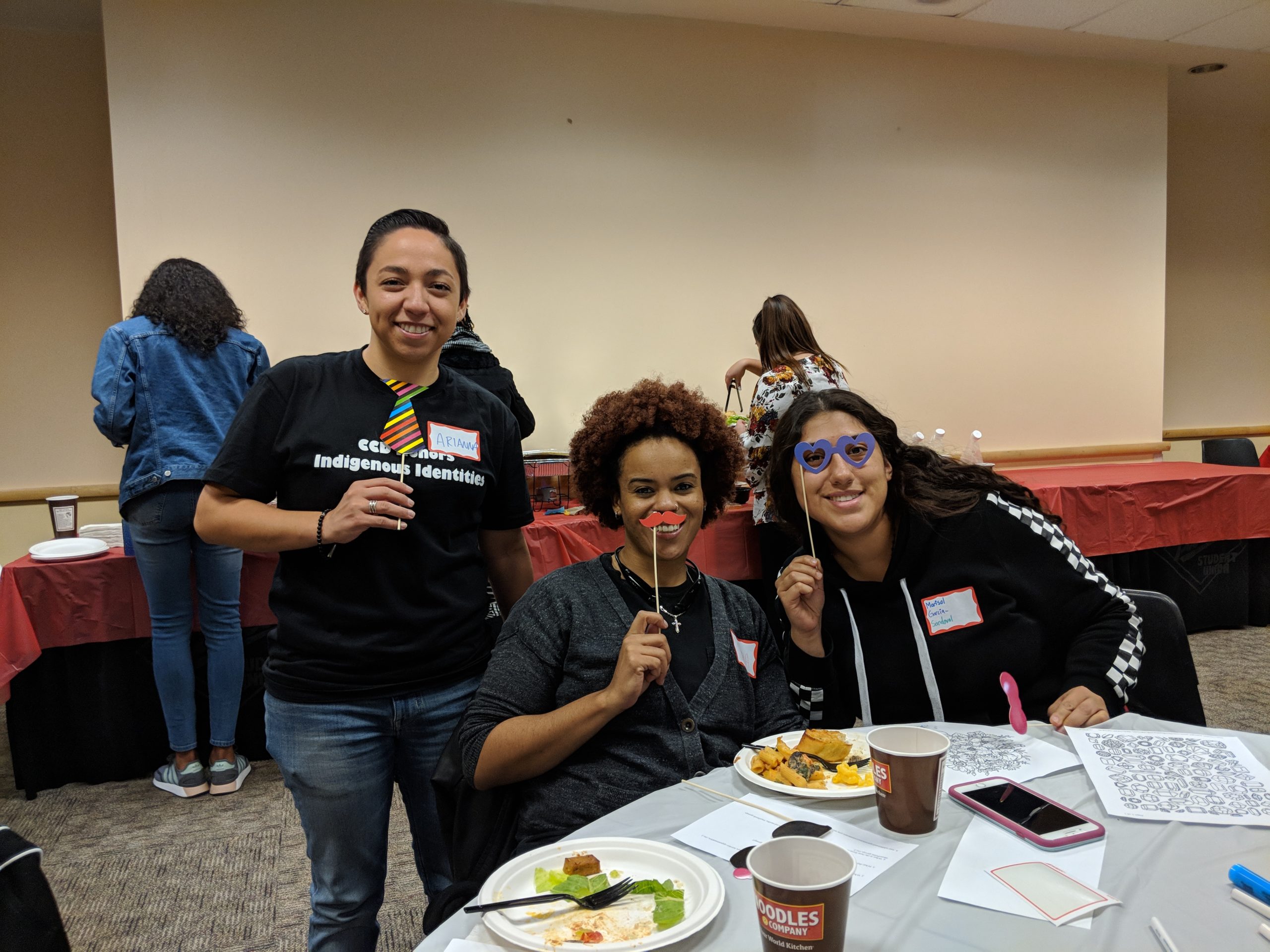 Center for Multicultural Engagement and Inclusion (CMEI)
Sisters Circles is a program held by the Center for Multicultural Engagement and Inclusion. This program is meant for women/femme of color as a space for support and exploration of identity.
Questions? Contact CMEI
Learn More About CMEI
Email:
Campus Location:
Jordan Student Success Building (JSSB) 237
Phone:
303-605-7019
Mailing Address:
Campus Box 39, P.O. Box 173362, Denver, CO 80217-3362